LITELOK
In a world where bikes are getting lighter and locks are getting heavier, we've invented the lightest, flexible, insurance rated bike and motorcycle locks on the planet. We flex when others break and are the lightweight heavyweights of bike security.
design & cutting edge technology
"As a designer, engineer and entrepreneur who revels in creating innovative new technologies and products, I'm passionate about design and innovation and see them as much more than mere problem-solving activities – they are the source of new opportunities.
After having several bicycles stolen on the streets of London and fed up with having to carry around heavy bike locks, I thought there must be a way to create high-security and lightweight bike locks.
We started LITELOK at the end of 2013, and we're extremely proud to help protect peoples cherished bikes and creating high quality employment and manufacturing here in Wales, UK. "
Prof. Neil Barron
LITELOK Founder & CEO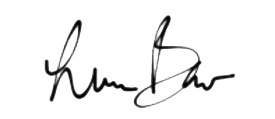 Values
We believe
In empowering everyone to ride wherever and whenever they want, creating a positive impact on the environment and your health.
In beating crime by innovating to protect your ride, without the need to compromise and carry a heavy, cumbersome bike lock that either slows you down or drains your bikes energy.
In supporting our community and that's why every LITELOK is designed and manufactured in the UK.
Innovation
Disruptive and innovative approaches to problem solving.

Inventing new materials, processes and patented technology with world class engineering.

Producing the world's lightest, flexible and insurance rated locks for bicycles, e-bikes and motorbikes.
Design
Designed for riders by riders.
Not only are they secure, we design with use in mind and include simple yet pleasing features.
Click to lock - without the need of a key.
Pairable - allowing you to lock multiple locks of the same type and doubling the locking length.
Wearable, for when you don't want to mount a lock on your bike or carry it.
Impact
We constantly look to minimise our environmental impact and are moving towards sustainable plant-based polymers made from biomaterials in our components.
Where we use steel it is of a high grade, contains a proportion of recycled material and is itself completely recyclable.
Our locks can be separated into different materials groups relatively easily for recycling.
Testing
All of our products are manufactured to last and we employ rigorous testing in the development of our bike locks against corrosion, fatigue and long term use.
We always ensure we exceed industry standards and pass stringent, independent security tests achieving Sold Secure, ART and FUB accreditation.
Owners
Trusted by over 50,000 owners, we strive to do everything we can to keep your bike safe
We offer 12 months no quibble warranty
Our in-house customer service team and product experts are on-hand to answer any questions
You can contact us by email, live chat or phone if you need any help
LITELOK PRODUCTS
Over the years we've released a range of innovative security solutions to keep your bikes and motorcycles safe. From the lock that started it all, the LITELOK ONE, to the lightest wearable Sold Secure Silver rated lock - the LITELOK GO. Then came our LITELOK CORE range including CORE Flex and CORE Plus and most recently, the incredible LITELOK X range of anti-angle grinder locks. The LITELOK X1 was the first lock to be released as part of this range and features a cutting-edge technology called Barronium.
The LITELOK Team
LITELOK is based in Wales, UK and made up of riders who share a passion for protecting bikes and motorcycles. We work with some of the world's leading material scientists and engineers to advance our technical knowhow and all our locks are designed and manufactured in the UK with love and care by our own team.